December Update
Posted on
Christmas is coming up fast so before we crack open the Brandy bottle and another pack of mince pies, I thought I would take a few moments to reflect on last months comings and goings here at GLF Classics.
Sad news first. We said good-bye to our last "stock" Fairey Overdrive. It was rebuilt with so many new parts it was as near to a brand-new unit as you can currently get. We hope the new owner gets lots of enjoyment out of it and it serves them well. Unfortunately, due to the price of core units having sky-rocketed recently, we do not know when we will nexi have a unit in stock for outright sale. We are, of course, happy to rebuild customer supplied units and details of this service can be found on our website and in our shop.
On the topic of rebuilds, if you do have an Overdrive coming to us for work, we can loan you an output gear and carrier to keep you mobile in the interim, for a deposit refundable on return. Please enquire if this is of interest to you.
This month saw the introduction of our Fairey Overdrive rebuild kits for those wishing to rebuild their own unit at home. It has taken some time to put this kit together and get multiples of some specific bearings in to stock. Supply of some items seems to be drying up, but we hope to maintain a stock supply through working with various suppliers. We will try and keep the price of the kit constant, but unfortunately, we will have to keep it under constant review. As stated elsewhere we only have listed in our shop our actual stock, so if you are after one of these kits and the shop is saying we are out-of-stock, please contact us to get your name down on the waiting list.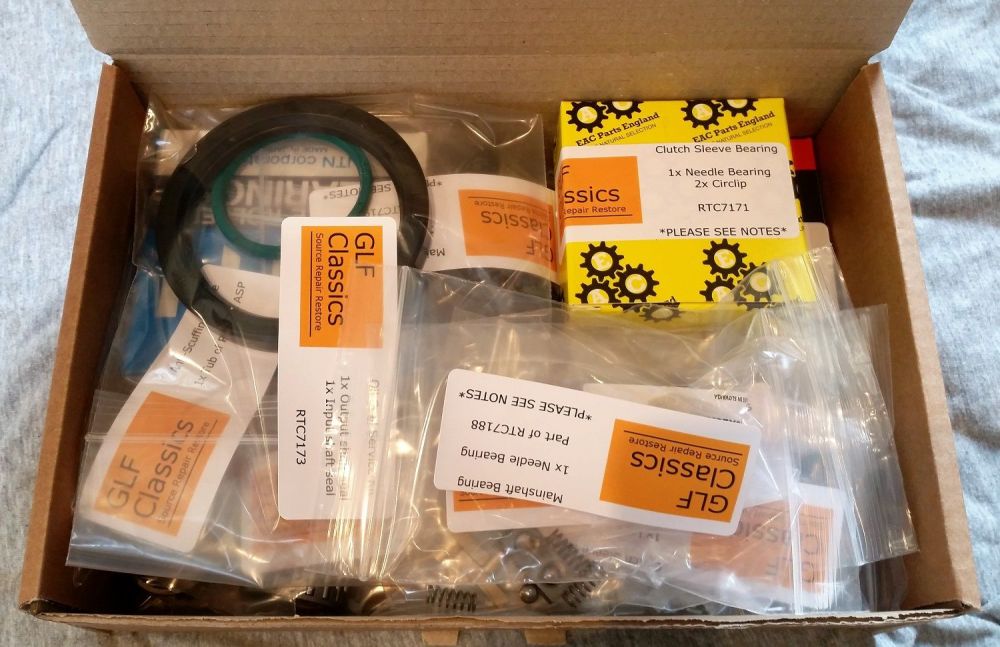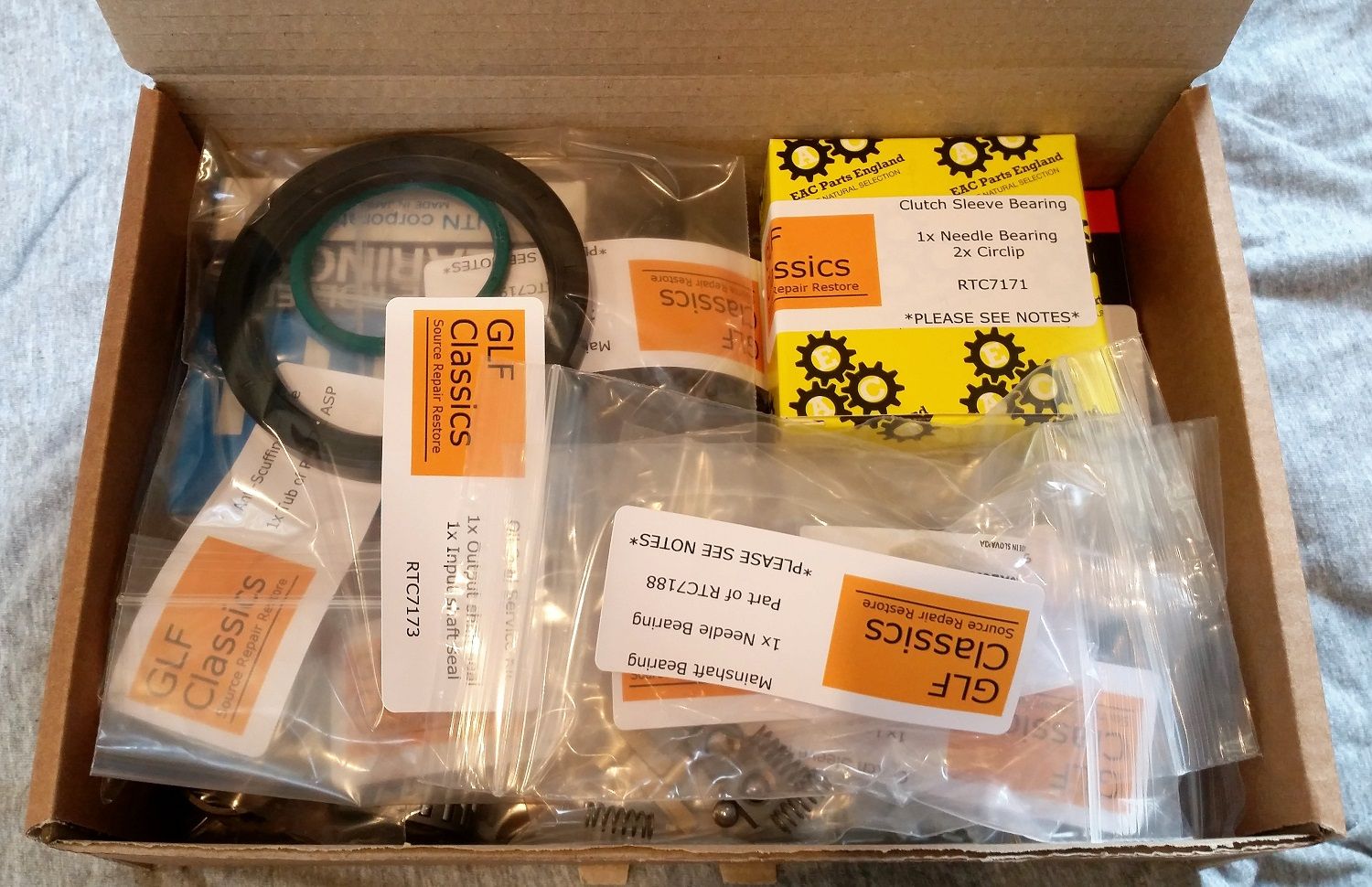 December also saw the launch of our new website. . . but you know that already as you have found this blog!
Workshop wise we stripped both engines that are destined for the Rover 11 and the 2a Lightweight. These will both be going to the machine shop early in the New Year. The Rover 11 engine was found to have a blown copper head gasket, probably due to the head bolts not being re-torqued after 500miles. Not only was it blown between cylinders but also towards the push rods! We have not seen one quite so bad in years. Anyway, all new bearings and gaskets should see them clocking up trouble free miles well into the future. Both engines have been rebuilt before, so this will be the third reincarnation for them.
We have got word the bulkhead for the Rover 11 should be back with us towards the end of next month. Our focus in January will therefore be preparing the chassis and running gear for its return. We will then have to find all the parts we have squirreled away for it over the years. We are pretty sure we have all we need to return it to the road, but no doubt we will have "borrowed" something for another project over the years gone by.
And that's about it for this short month. Christmas and New Year bringing the year to a close and opening the next. We hope everyone makes the most of the year's festive finale and we shall see you all next year!
All the best
Gavin